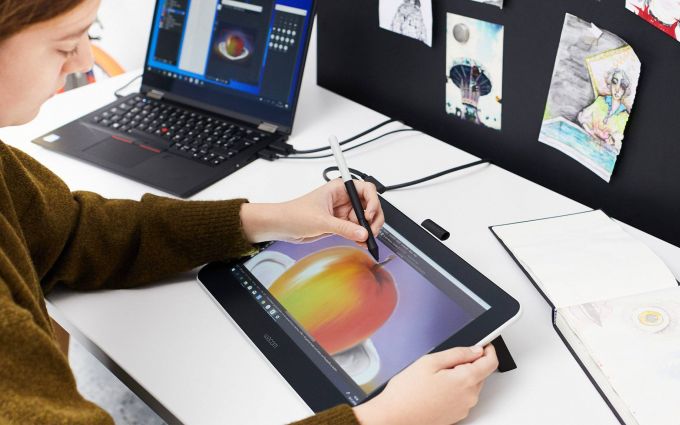 Using a mouse to draw is like trying to draw with a brick. You will do much better with a pressure-sensitive stylus on a graphics tablet or a compatible iPad with an Apple Pencil and software such as the much lauded Procreate. Samsung Galaxy tablets which come with the S-Pen such as the S7 have started bundling ClipStudio Paint – also a good option.
When using a Windows or Mac computer we recommend Wacom or Huion tablets – we have a couple of Huion Kamvas 13 tablets with built-in screens that work well on Mac and Windows (and even with a Samsung Galaxy Note phone), and they also act as second monitors or as HDMI displays with cameras. Ask for a student discount – Huion UK offers 10%, either through StudentBeans or by emailing them from a school/college/uni email address.
Wacom have a refurbished store which often has good deals. Graphics tablets are available with or without built-in screens, and some allow you to use them with your fingers as a big trackpad. They are much cheaper without built-in displays but there is a disconnect initially with drawing on a flat black surface while looking up at your monitor… While bigger screens are great in a fixed studio, anything over 13″ is likely too bulky to carry to college.
ClipStudio Paint Pro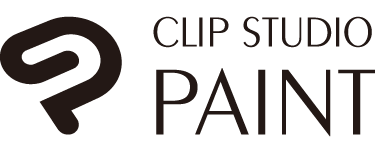 ClipStudio Paint is available for almost all computers and tablets. Previously called Manga Studio and with many Japanese features, this very well-supported and successful app is an excellent low-cost drawing, painting and animation package with a lot of great features, including a built-in 3D character to pose for reference. Sign up for their newsletters and pounce when they reduce the price of 'Pro' to $25 – it is on sale every few weeks and is free for 30 days as a trial. We bought several licences and installed it on every Mac and PC in the house and studio. It is available on Android, free for an hour/day with special deals if you have a Samsung Galaxy device. Available free on iPad for 3 months and then by subscription at £7/mth.
The 'EX' version is a lot more money – discounted updates are available from time-to-time, but wait until you know that you need the extra features. In practice, Pro can generate one page of manga and then you can collate the pages into a PDF, or export one scene of animation at a time from Pro and assemble your film in a video editing package.
Krita

Krita is available for Mac and Windows. This free open source 'natural media' app is similar to Coral Paint or ClipStudio Paint. Occasionally buggy, save often! For more info see our page on Krita
Adobe Photoshop CC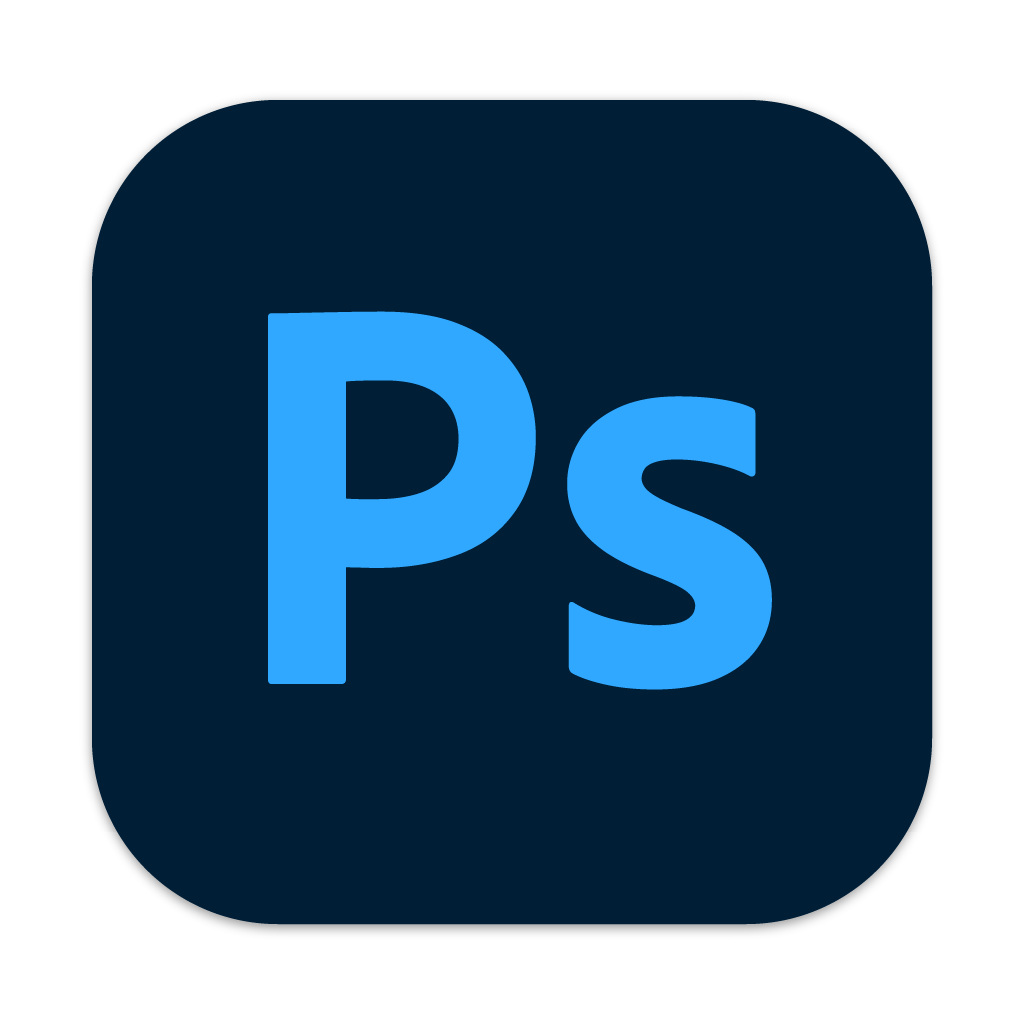 The famous photo editing package is available for Mac and Windows as part of the Adobe Creative Cloud subscription, and also on iPad. It has some good simple animation options. See our dedicated Photoshop page.
Adobe After Effects
Industry-standard on Mac and Windows for when you need to do something beyond what your video-editing package can manage, with some built-in 3D tools via a basic Cinema 4D installation. We recommend adding the free DUIK plugin to allow rigging of your characters and other animation tools.
Adobe Character Animator
Mac and Windows, needs a powerful set-up. Allows you to animate and lip-synch in real time, using 2D puppets that you first create in Photoshop or Illustrator. There are a few pre-built puppets you can practice with. For some applications, this is the ONLY cost-effective route to creating animation quickly, and it's fun acting in front of your webcam and seeing your character copy your movements. Afterwards you can tidy the animation up and easily export to After Effects to add polish.
Adobe Animate CC
Adobe's very similar replacement for the wonderful Flash, available for Mac and Windows as part of the Adobe Creative Cloud subscription. See our page on Animate for more information.
Animation Paper

Currently in Alpha testing, you can try the wonderful Animation Paper for free throughout the alpha and beta testing stages, with a final one-off price of £79 for beta testers. This is an extremely promising 'traditional' animation package with a great user interface, well worth a look!
Tumult Hype
Tumult Hype is Mac only. It keeps the classic feel of Flash 5 while creating a modern vector animation tool with a free plug-in to allow its embedding simply on WordPress sites – something we struggle with when trying to export from Adobe Animate… More suited to corporate graphics perhaps than fun animation.
Toon Boom
Toon Boom is the professional choice for Windows and Mac, used for many big-budget productions. They also have a great network for advertising job vacancies for Toon Boom artists.
FlipaClip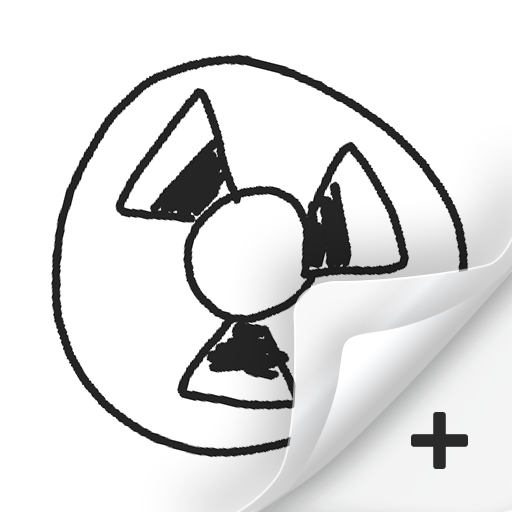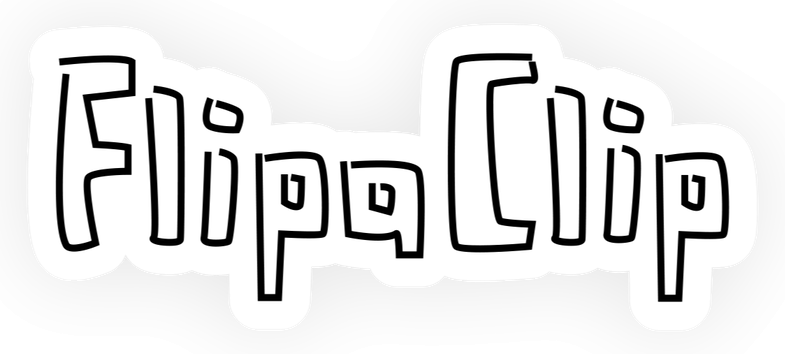 Brilliant animation app on iPad and Android devices, wish it was also on Mac and Windows… Free but the small in-app purchase cost is well worth it to unlock the extra features.
Procreate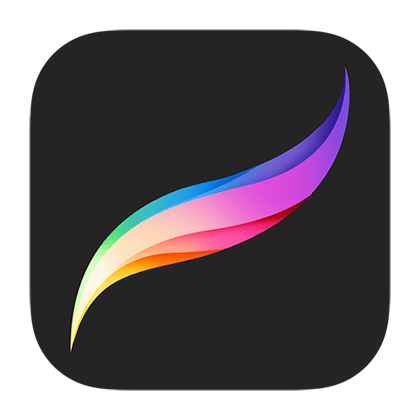 Highly acclaimed iPad app for drawing and animation with onion skinning and timelapse in up to 4k resolution. A one-off payment of £9.99 for iPad or £4.99 for iPhone. No other platforms are supported.
FireAlpaca

Fire Alpaca is a lightweight app for Mac and Windows which will run fine on older machines too. See Youtube video. Does contain advertising, which requires payment to SE Windows version through Steam to remove.
GIMP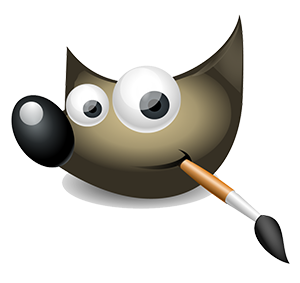 GiMP Image Manipulation – the free open-source Photoshop rival for Mac, Windows and Linux. Often found in colleges, GIMP has been around a long time. There is a very basic animation option by sequencing your layers into frames – if you want to export animated GIFs regularly then look for the GAP (GIMP Animation Plugin) which makes the process more controllable.
Inkscape
Inkscape is a free open-source vector graphics application that can stand in for Adobe Illustrator.
Blender
Yes, Blender, the free 3D package you may already have installed has a 2D drawing tool called 'grease pencil' – Blender is a great choice if you think that you might want to include some 3D elements. South Park switched to using Maya for this reason.