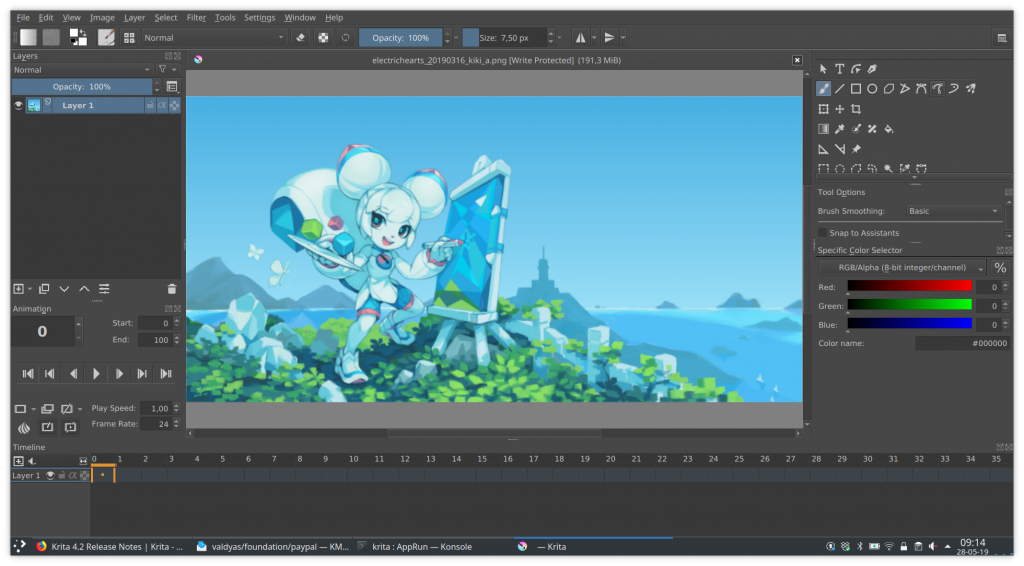 Krita is less than 500 mb to download and install.
FREE unless you want to do so via the Windows Store for £8.19 or Steam at £6.99 for the same product, with the advantage of easier automatic updates – and less risk of virus problems: the official link was infected according to AVG on 3rd March 2021.
There is also a portable version which allows you to run it from a USB stick or bypass admin password restrictions.
To render animations, Krita needs an additional small free open-source program called ffMPEG. For details see the manual link here